Buckley Gray Yeoman has unveiled the first images of the redesigned interior of the grade II* listed Heal's department store in London's West End.
The firm designed 140,000 square feet of workspace inside the iconic 1917 furniture store on Tottenham Court Road for developer General Projects and property investor KKR, which acquired the site last year.
The offices, renamed Manufacture in homage to the building's former use as a factory where Heal designed, manufactured and sold its furniture, will occupy eight buildings in the central London complex.
Work has already begun, with an initial 35,000 square foot office space expected to be completed in the coming weeks.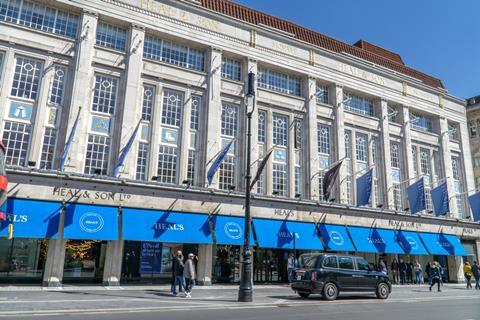 Heal's signed a new 20-year lease and will continue to occupy the ground floor and basement of the building, and will free up 30,000 square feet of space elsewhere in the complex in 2023 to make way for more workspace as part of a later phase of the scheme.
The site's 200-year-old shipping area on Alfred Mews, a lane that leads off the main road, will be transformed into a new office entrance alongside a cafe and bar.
Original features such as the building's inner 'street' between Alfred Mews and another lane, Torrington Place, will also be restored and transformed into a series of reception areas, while a landscaped courtyard will be created at the center of the development.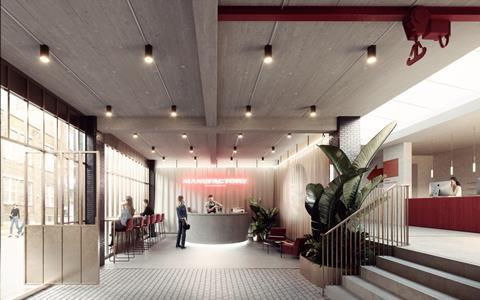 Heal chief executive Hamish Mansbridge said the project "secures an exciting future for the brand" in the building.
Founded in 1810 by John Harris Heal, the company moved to its present location in 1940 and had become one of the capital's best-known furniture suppliers by the end of the 19th century.
The redevelopment of the brand's flagship store follows a series of high-profile department store closures, including those owned by Debenhams, House of Fraser on Oxford Street.
It also follows former Communities Secretary Michael Gove's controversial decision to block the planned demolition of the M&S store in Oxford Street and replace it with an office block designed by Pilbrow & Partners.
General Projects chief executive Jacob Loftus said Heal's program was intended to be an "example of how adaptive reuse can serve the dual purpose of delivering best-in-class, design-driven, sustainable buildings. while respecting and enhancing iconic heritage assets".
This is the latest collaboration between the developer and Buckley Gray Yeoman, following the duo's recent completion of Technique, a former gin distillery in Clerkenwell.